"The install was knowingly going to be tight! As well with thunderstorms ⛈ and limited access due to our premises being 400 years old!
We were lucky that we had wood, car jacks and an engineering approach but more importantly an excellent installer!
From start to finish, nothing phased Thomas and he never moaned! Not once!!
Opus went above and beyond and that's why we chose them for our new machine.
???? recommendation from us! ????????"
The Story……
A potential customer was looking for a big enough and powerful enough laser cutter for his outside garden shed. We went through all of his options and both agreed the Oculus 1390 laser cutter would be perfect.  It was a perfect size for his materials and powerful enough to cut through without issues. Once the installation date was set we then had a discussion regarding logistics. Usually our engineers position the Oculus laser cutters and then the install is carried out. This process is relatively straightforward. However, we were briefed with the dimensions and found this install was going to be extremely tight, but doable. Garden gates were removed and wood was used to travel the laser through a gravel pathway.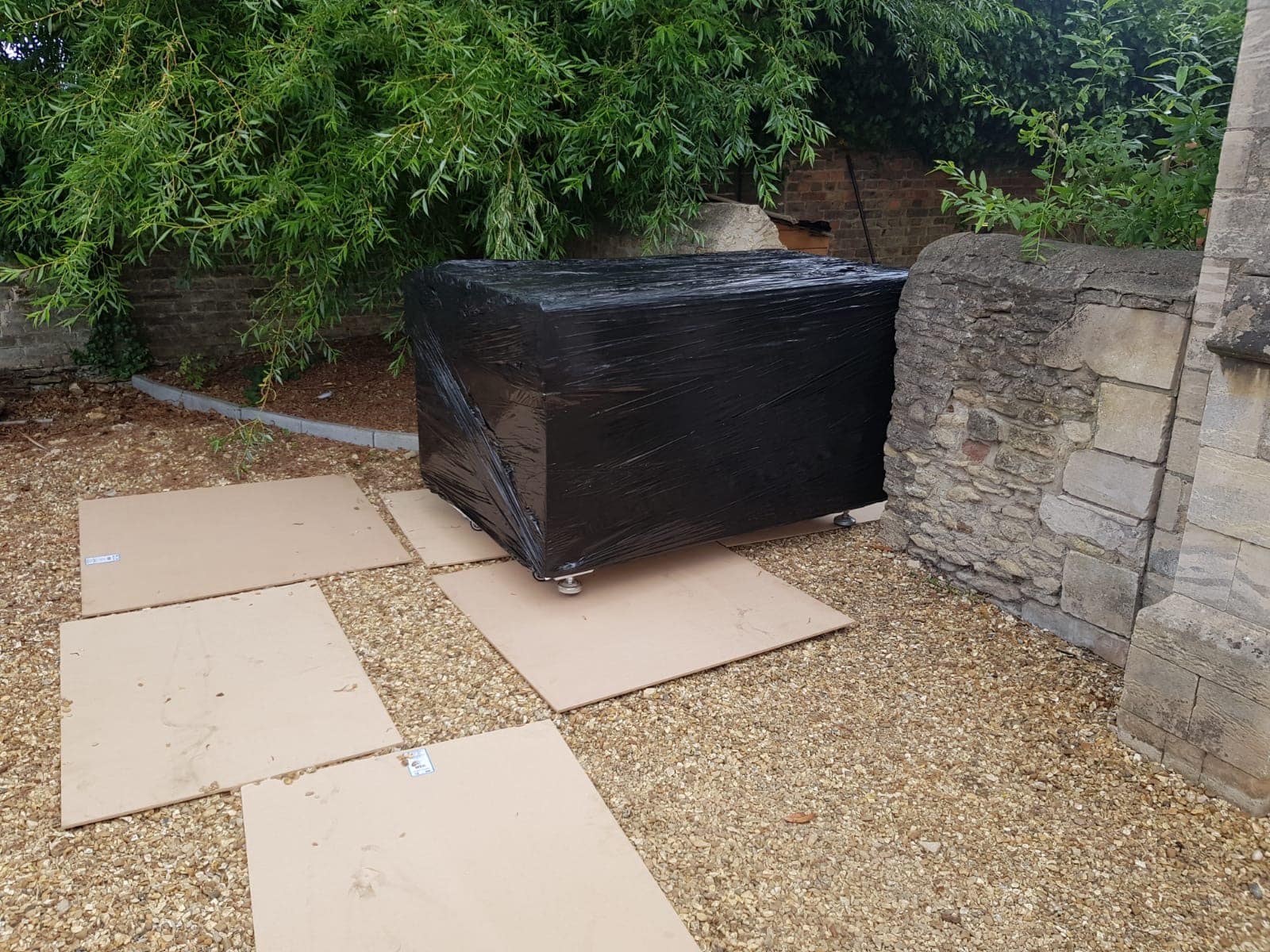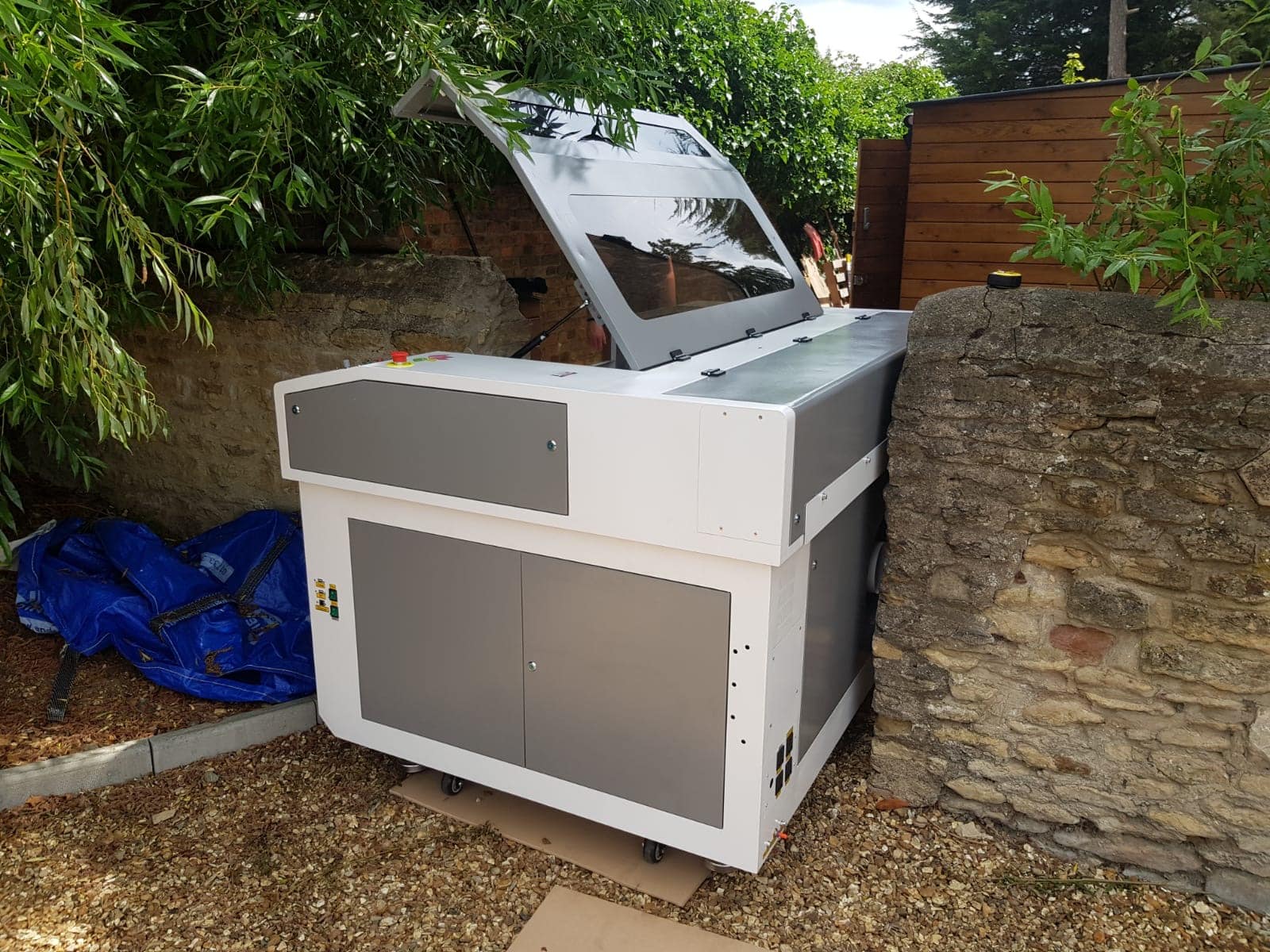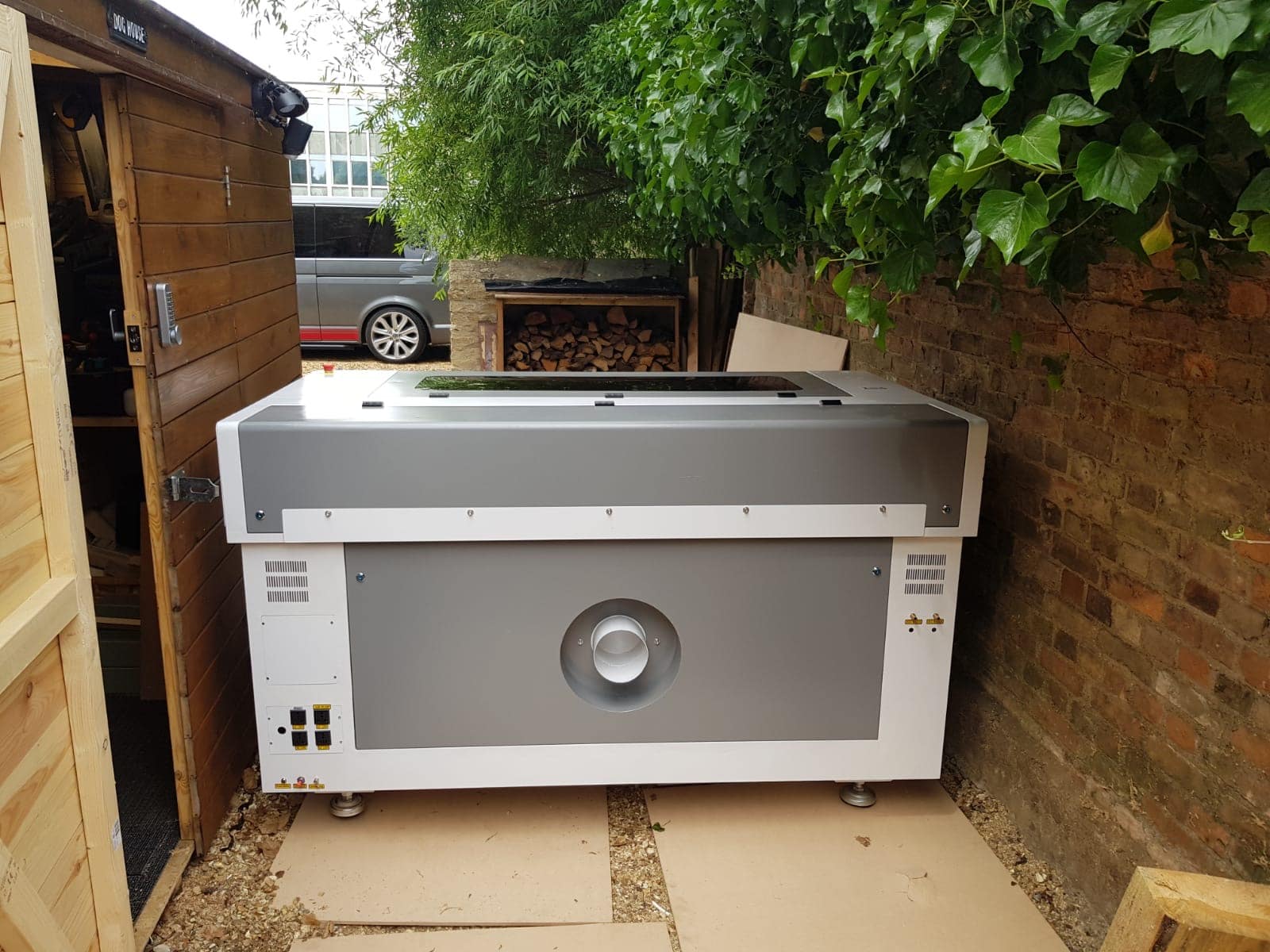 What we did not expect was the torrential rain showers and thunder storms as the machine was being moved into position. The engineer waited for hours whilst the rain eventually stopped. Eventually, at around 9pm our drenched engineer and customer managed to get the machine into the shed. 
Our engineer Thomas worked effortlessly and in dreadful weather to ensure our customer could receive his Oculus laser machine. By taking an engineering approach, our customer now has the laser machine fitting snug in the bottom of his shed.
We are lucky to have such a fantastic team of dedicated engineers who appreciate exceptional customer service. JRS Custom Designs can now dry off and enjoy their new laser machine to take their business to another level.