All NEW Opus PRO Control System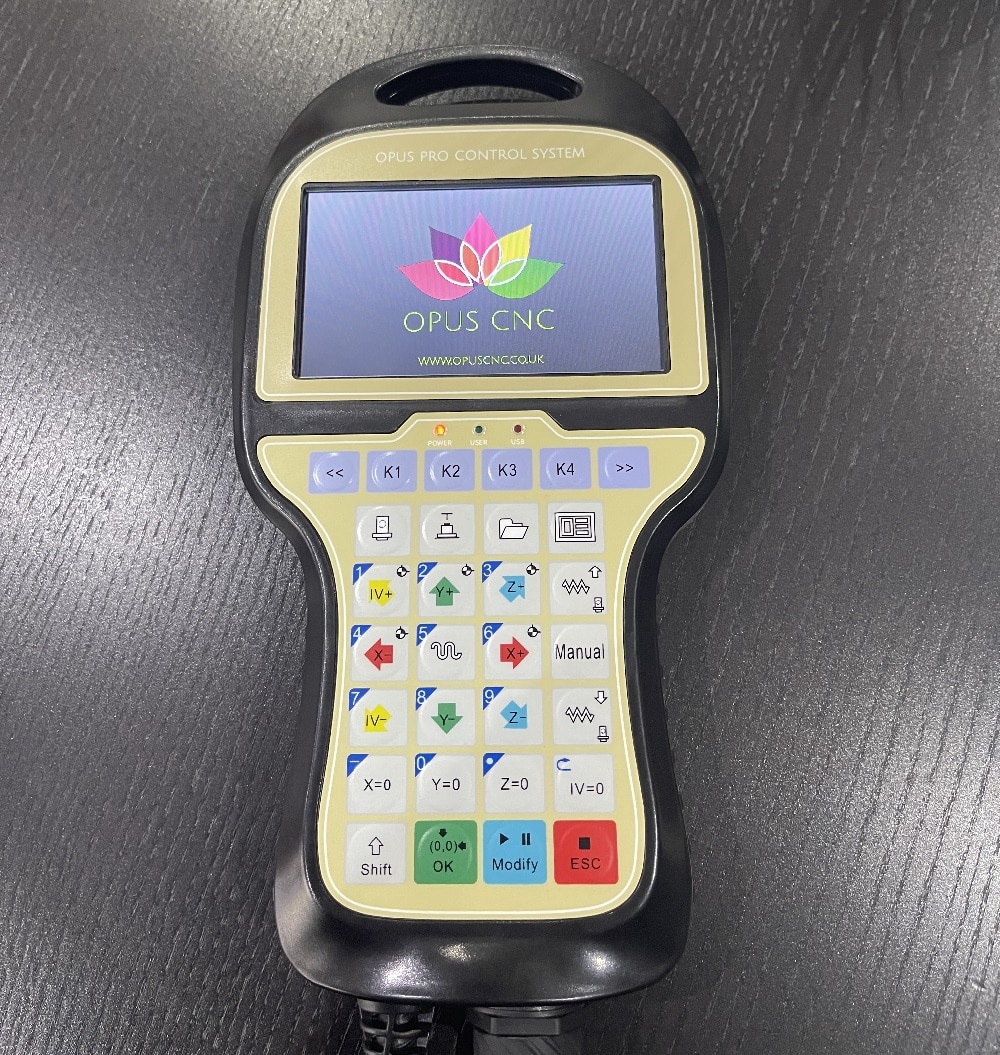 The all new Opus PRO control system is now available on all Olympus PRO and Olympus ATC CNC routers. The Opus PRO control system has been developed in-house in the UK by our team of engineers. It has been designed to suit the inexperienced, as well as those familiar with CNC routers.
All of the Olympus PRO and ATC CNC routers include the quick-release 9kW HQD spindle. For the Olympus PRO CNC router without the automatic tool change function, you can quickly change tools at the click of a button on the Opus PRO controller.
For the Olympus ATC CNC router, the Opus PRO makes changing tools even easier with its tool setup library.
All Opus PRO hand controllers include full LCD colour display.
Customisable Macro Buttons
Automatic Surface Milling
Read more about the Olympus PRO and ATC CNC routers.