New & Upgraded CNC Routers
New Carousel Station
Pegasus ATC Range
New Carousel Station
Pegasus ATC Range
When purchasing a large investment, we understand the need for superior parts. On standard CNC machines, the automatic tool change generally comes in a linear format. Having the linear design offers a much slower tool change. Therefore, we manufactured our Pegasus ATC CNC routers to have a much faster tool change station. This occurs due to the carousel system being located directly next to the spindle, rather than at the back. The machine, therefore, doesn't need to travel as far. 
All of the Pegasus ATC CNC routers come with 12 tools, rather than the industry standard of 8. We can also upgrade the tool allowance to twenty when required.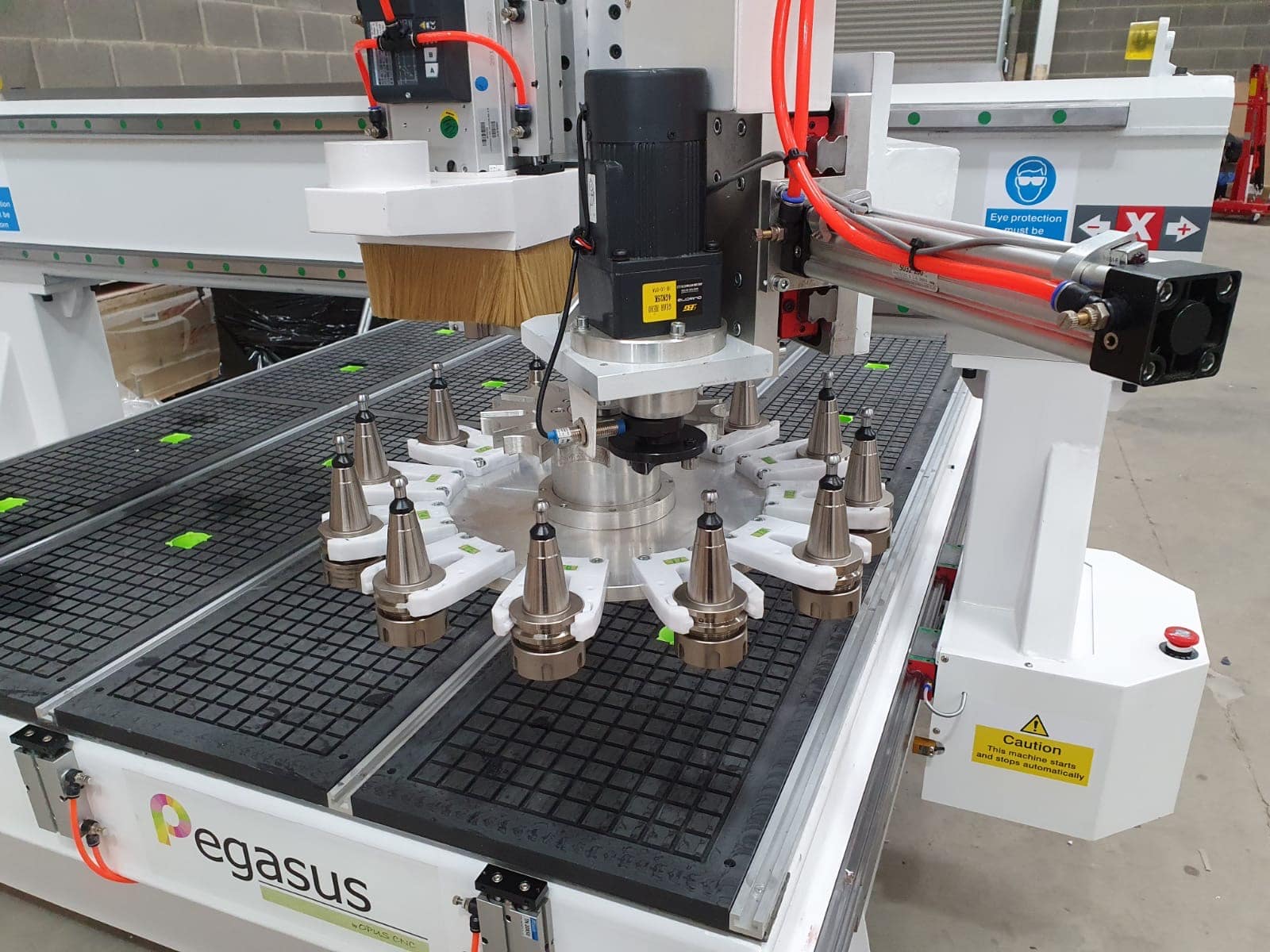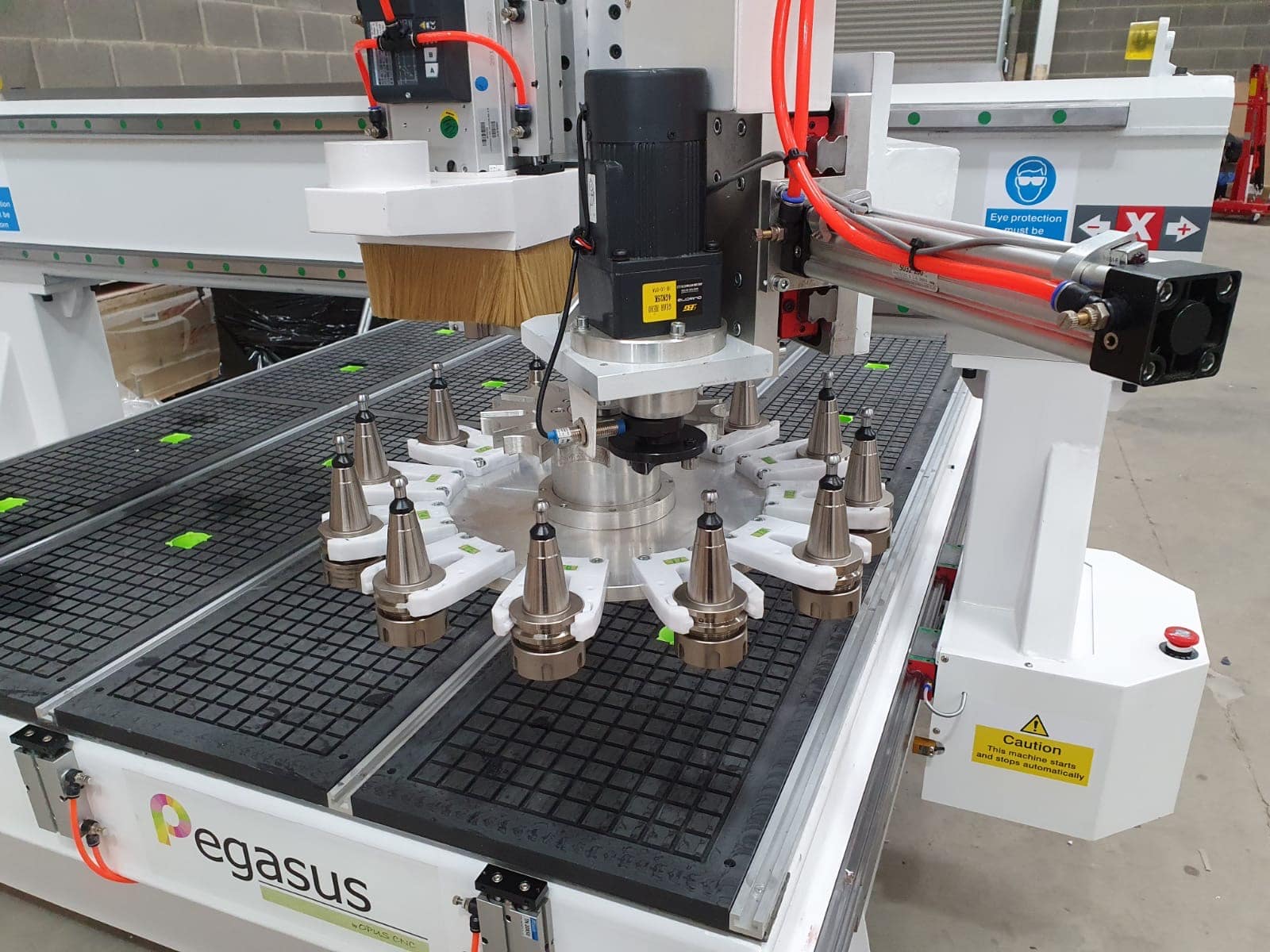 Upgraded Vacuum System
Pegasus ATC Range
Upgraded Vacuum System
Pegasus ATC Range
In April 2020 after much research and development, we made the decision to increase the power of vacuum suction on all of the Pegasus range of CNC routers. Throughout the industry, CNC routers are supplied with minimum vacuum suction. We have therefore increased the vacuum power on the following sizes:
1300×2500 to 7.5kw | 1500×3000 to 11kw | 2000×3000 to 15kw
We have also upgraded the vacuum bed with larger pipework to offer optimum suction. These upgrades will allow stronger retention of materials on the bed.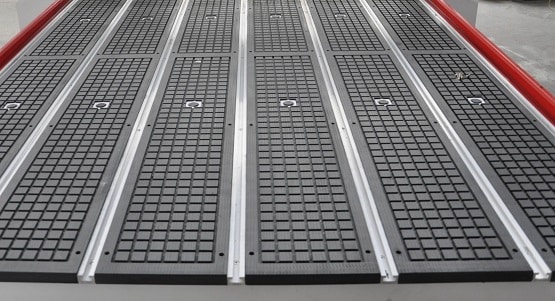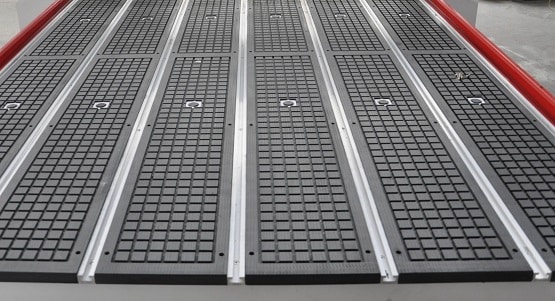 Upgraded Gantry Height
Olympus CNC Range
Upgraded Gantry Height
Olympus CNC Range
Standard CNC routers come with either a 150mm or 200mm gantry clearance. After many discussions with our customers, we decided that this wasn't enough. The Olympus and Pegasus range of CNC routers now have a 300mm gantry clearance. Having this extra gantry clearance will allow thicker materials to be processed. We also offer upgrades up to 900mm clearance. All you need to work out your required gantry height is the depth of your material, plus the length of the tool; this will give you the gantry height you require.