Olympus ATC v Pegasus ATC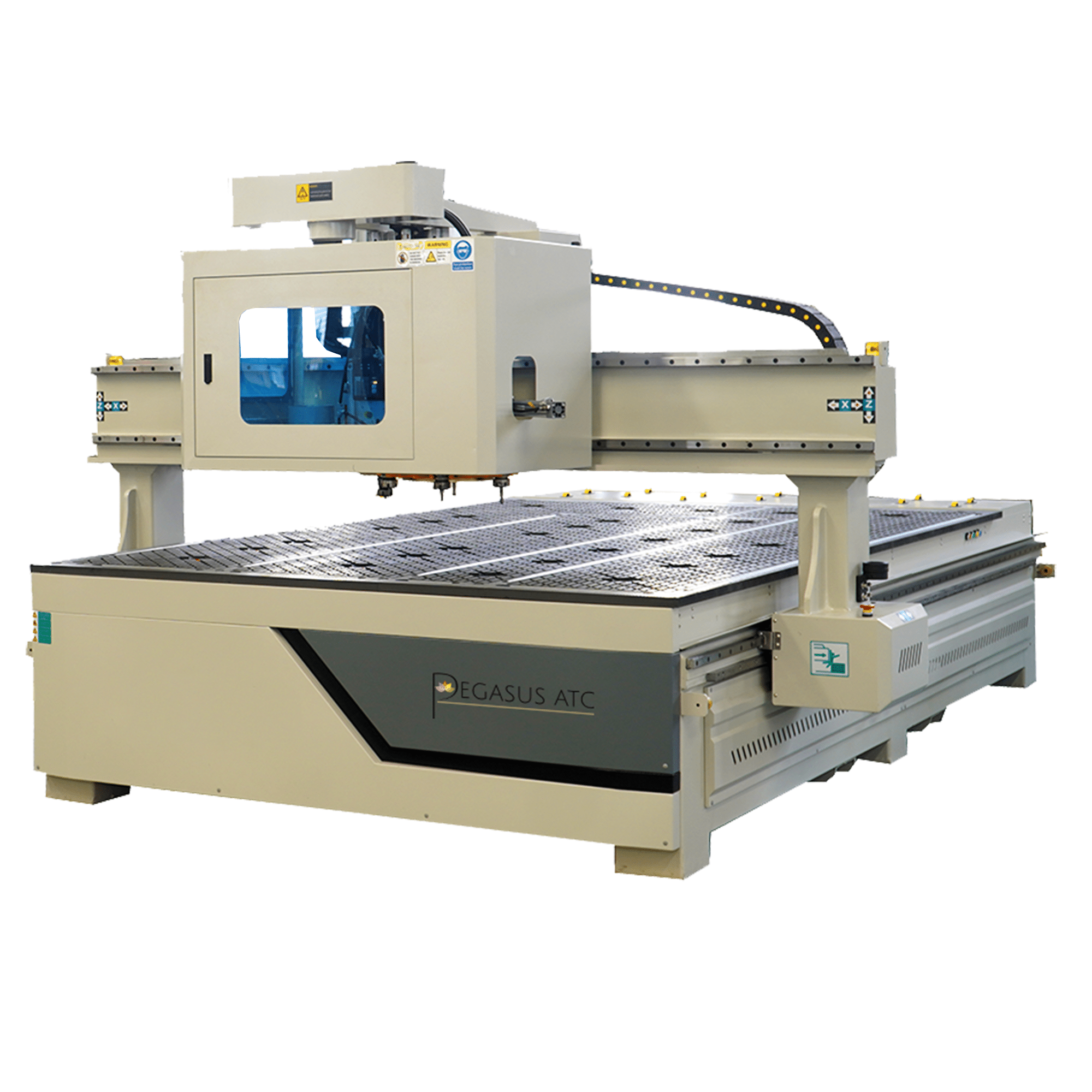 The Olympus ATC CNC router is our entry-level CNC router. That said, it may be an entry-level machine, but it is more than capable of handling demanding workloads 24/7. It is a robust and strong CNC router made with longevity in mind. In addition, it has fewer features than the Pegasus ATC router, making it a more easy-to-use CNC machine. As a result, it is ideal for those with little or no experience in CNC routing.
Additionally, as standard on the Olympus ATC router is the linear automatic tool change. This auto tool change offers the user a choice of up to eight automatic tool changes.
Finally, the Olympus ATC CNC router is less expensive than the Pegasus ATC CNC router. Therefore, this makes it more affordable but still gaining the quality of a precision CNC router with an auto tool change function. Additionally, the Olympus ATC router includes a 3.0kw extraction system. Our engineer hard-wires this extraction into the CNC router on installation.
Moving on to the Pegasus ATC router, this CNC router is packed with many features thanks to its Syntec control system. More information below is available.
The Pegasus ATC router also has many high-end components which are manufactured worldwide. These parts include the Italian HSD 9kw spindle, Japanese Yaskawa motors and drives. Also, the Taiwanese Syntec control system comes as standard.
Further features of the Pegasus ATC CNC router include the pop-up locating pins. These pins allow material to be put into the required position, squarely, time and time again. Activation of the vacuum zones is carried out conveniently via the buttons on the control box. Additionally, the auto tool change is super-fast, thanks to the onboard carousel system. The carousel can take up to 12 tools, with the option to upgrade to 20. Finally, we include a 7.5kW powerful extraction system that offers excellent dust and chip extraction with all Pegasus ATC CNC routers.