Effortless Laser Cutters
Perfect for the Home user to aerospace engineering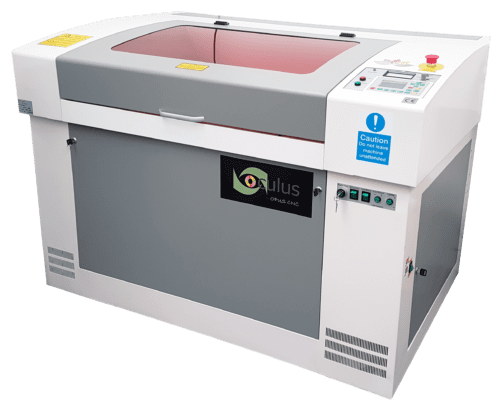 Introduction to Laser cutting & engraving machines
A laser cutter is a way of cutting and engraving materials. A CO2 laser transmits a beam through a series of mirrors and a lens.  They are popular due to affordability and ease of use. The Oculus laser cutters have amazing cutting and engraving techniques. Designs in software such as Photoshop, Illustrator and CorelDraw are brought to life. When a design is complete it is then imported to the laser control system for output. Many settings and parameters are inclusive within the software for ease of use.
All Oculus lasers include extraction and hose which is placed externally when the laser is in operation. We can also supply BOFA filtration units to extract directly.
Oculus Metal/Non-Metal Laser
The Oculus metal/non-metal lasers are ideal for cutting both metallic and non-metallic materials.
Oculus Fibre Laser
The Oculus fibre laser is a strong and mighty machine and is suitable for metal cutting only.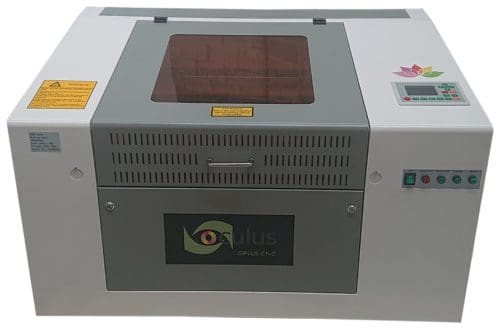 The Oculus benchtop laser machine is our smallest laser cutter. Therefore, making it ideal when space is limited and perfect for fitting through a standard doorway.
Wanting to start up a new business in personalised gifts? The Oculus benchtop is the perfect starter machine and is available in sizes, 500x300mm and 600x400mm. This is the most popular size amongst hobbyists, education and personalised gifts. This CO2 laser is capable of intricate cutting and engraving with precision and accuracy.
Suitable for cutting up to 9mm MDF, acrylic and ply. With the motorised up/down and honeycomb bed, this laser cutter can take materials up to 200mm in thickness.
A rotary device will allow engraving onto cylindrical items such as glasses and flasks.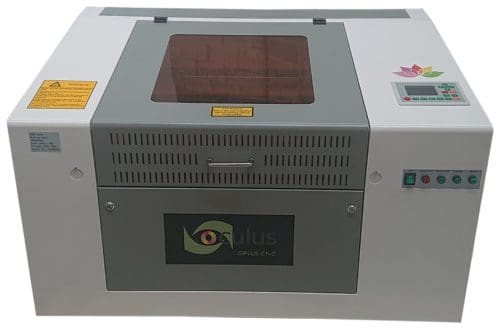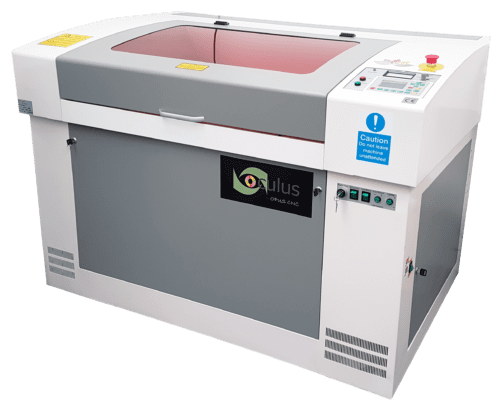 Oculus Free-Standing Laser
The Oculus free-standing laser cutter machine is the medium size range of laser engraving and cutting machines.
Available with 100w, 130w and 150w power. Suitable for cutting between 9mm and 20mm MDF, Ply and acrylic depending on power. 
The easy to use software allows usability for even the inexperienced.
Many Oculus free-standing laser cutters are popular amongst signage, personalised gifts and many more.  
The rotary device is suitable for cylindrical items.
Available sizes:
600x900mm | 1300x900mm | 1600x900mm | 1500×1200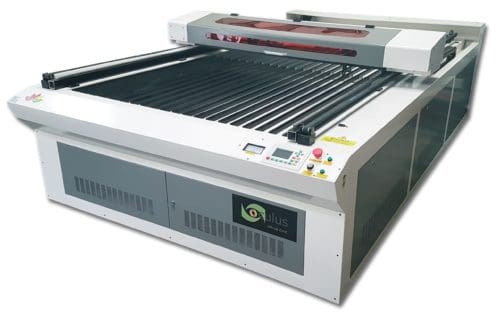 The Oculus flatbed laser machine is the largest range of non-metal cutting laser machines.
Due to its large bed size signage industries and plastic fabrication favour this flatbed laser cutter. It has the capabilities of taking larger sheets of MDF and acrylic.
All Oculus flatbed lasers are available with either 130w or 150w power and take standard 240 voltage.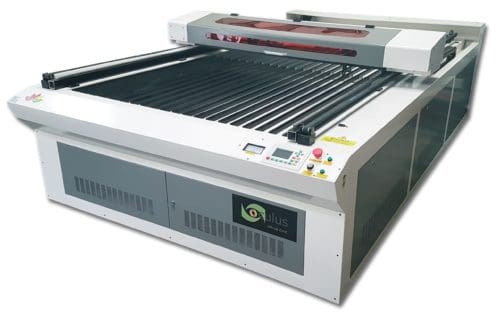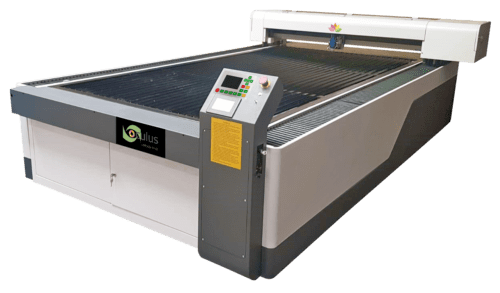 Oculus Metal/Non-Metal Laser
 The versatility of being able to cut acrylic and stainless steel within one machine makes this laser suitable for many sectors. 
The Oculus Metal/Non-Metal laser is suitable for many media. From stainless steel and mild steel to acrylic, MDF and plywood.
The Oculus Chrome laser cutter is typical with engineering firms, sets and props, and exhibition builders. This is due to the flexibility of being able to cut some metals as well as acrylic, MDF, ply and foam.
Available in larger sizes starting at 1300x2500mm up to 2000x3000mm.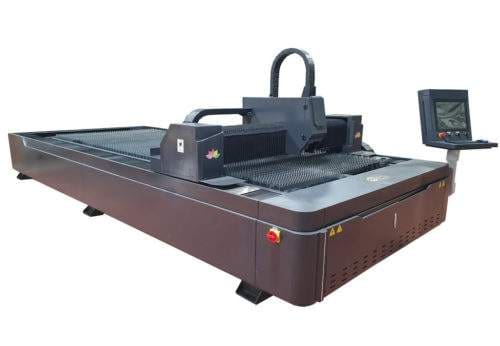 Mild steel, aluminium and stainless steel can be cut with precision and accuracy with this powerful laser. Metals such as aluminium, stainless steel, mild steel and copper are suitable for use on the Oculus fibre laser. Available up to 8 metres in size these metal cutting laser machines are robust and built to last.
Inclusive of an integrated computer control system, this powerful machine can cut through metal with ease.
The Oculus fibre laser is familiar in many industries such as shop fitting, metal components and aerospace engineering.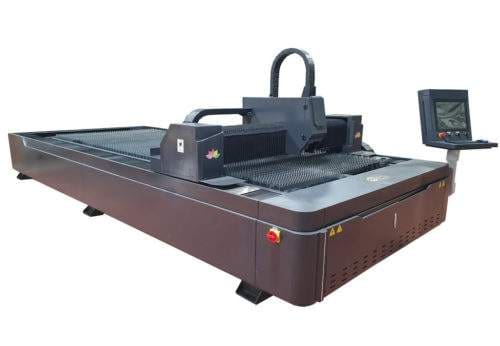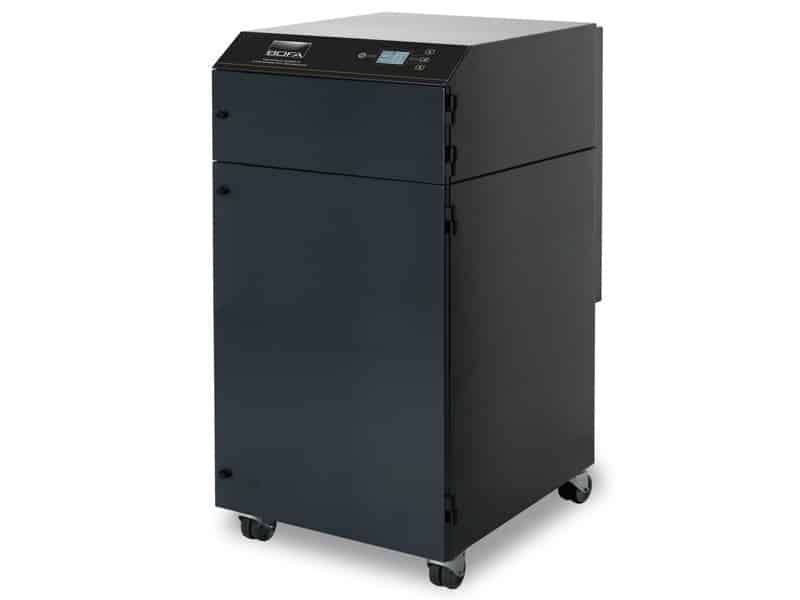 BOFA Filtration Units
We know the fumes from laser cutters are not toxic, merely unpleasant. Therefore, we have partnered with BOFA International, who design, develop and manufacture fume and dust extraction systems. Suitable for a wide range of industrial sectors and applications.
These filtration units are suitable where normal external extraction is not practical. We would always recommend the addition of a filtration unit for all education sectors.
Operating in the UK, we continue to test all Oculus lasers at our Durham head office prior to all machines leaving. We ensure the full process of delivery, installation and training is included with all on Oculus lasers. Inexperienced customers will have full confidence in their new machine once training has been completed on-site.
We take safety serious and all of the Oculus laser machines are CE certified and conform to EU directives.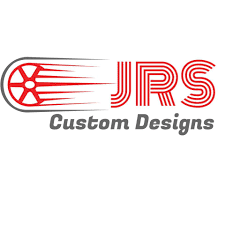 JRS Custom Designs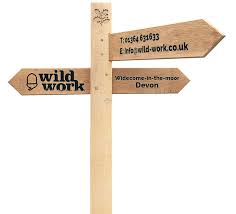 Wild Work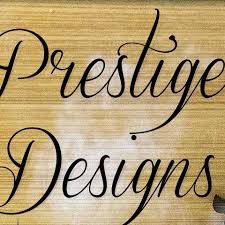 Prestige Designs
Need Impartial & Specialist Advice ?