Learn more about a CNC machine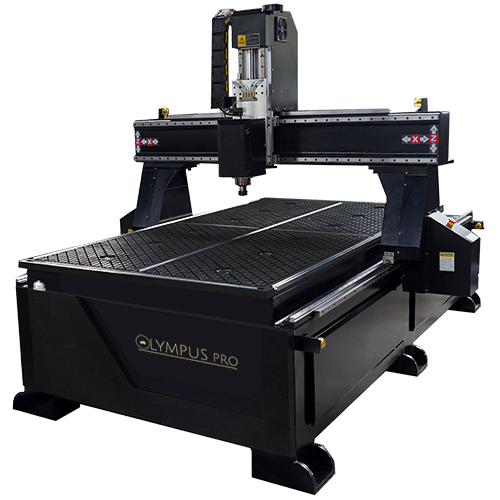 A brief introduction to CNC Machines
CNC stands for Computer Numerical Control. CNC machines play an integral role within the design, construction and manufacturing industries, providing effective, efficient solutions for a wide range of businesses and organisations. Our state of the art CNC machines are capable of handling a diverse range of projects, offering benefits for companies and manufacturers that work with a broad spectrum of materials, including wood, plastic and metals.
Using innovative computer technology, CNC machines automate control, providing fast, cost-effective solutions that minimise the risk of human error, reduce waste and supercharge productivity.
What are the advantages of a CNC machine?
If you are toying with the idea of buying a CNC machine, it's natural to want to understand the benefits. Investing in a CNC machine offers the following advantages:
Gaining control over production time frames and lead times

Managing quality control for superior outcomes
Reducing the risk of human error
Improving efficiency
Utilising innovative ways to develop new products
Increasing versatility for designers and manufacturers
Expanding workshop or facility capabilities by taking on intricate, detailed, time-consuming tasks that may not be possible with a manual workforce
Enhancing precision and accuracy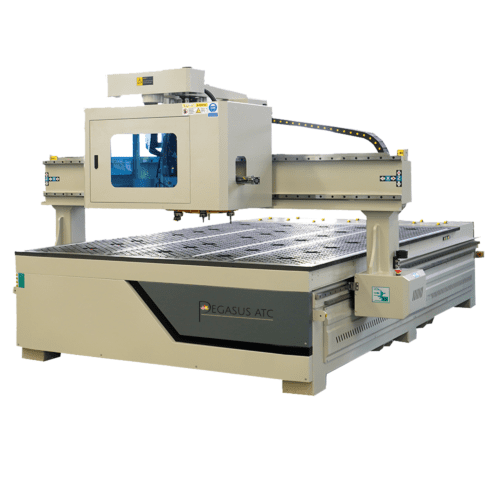 How much do CNC machines cost?
There are various options of CNC machines on the market. The Olympus range of CNC machines start at £13,000 plus vat. The Pegasus range of CNC router machines start at £25,000 plus vat. We work with Anglo Scottish Asset Finance for customers who want to protect their cash flow and don't want to outlay a large cash investment. 
What is a CNC Machine used for?
CNC machines are versatile, and they offer benefits for a wide range of organisations and companies. Here are some examples of how CNC machines are used in different settings and scenarios:
Joinery: CNC machines can be used for a broad spectrum of joinery tasks and are commonly utilised by kitchen builders, carpenters and furniture builders, companies that build stairs and businesses that specialise in high-grade woodworking.
Vehicle conversion: vehicle conversion is increasingly popular. They can be used for professional conversions, such as horsebox or campervan conversions, as well as projects, such as van conversions.
Education: many departments within schools and universities can utilise a CNC machine in many departments such as Design and Technology, woodworking and  textiles.
Signage: many materials make a CNC machine ideal for signage, such as DiBond, acrylic and MDF. All of our CNC machines come with fully optimum vacuum beds for standard size sheet material such as 8'x'4.
Engineering: within the VCarve software designs can be produced easily, allowing prototypes and components to be produced with ease.
Aerospace: a CNC machine can process soft metals such as aluminium and brass with the use of the automatic or manual tool lubrication system.
Plastic fabrication: many plastics such as acrylic, polycarbonate and polypropylene can be cut with precision and clean edges on all of the Opus CNC machines.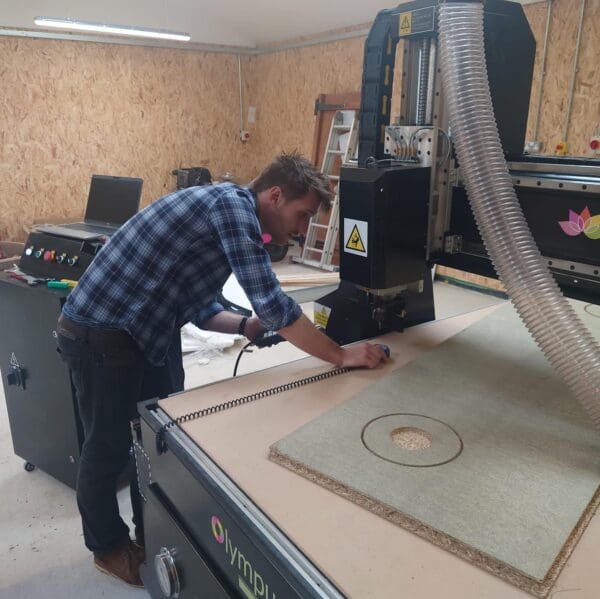 Tips for purchasing a CNC machine
Purchasing a new CNC machine is an exciting prospect, but it's understandable to have questions and concerns about making the right decision. If you are investing in a CNC machine, you want to make the right choice. It can be daunting to spend a large sum of money, especially if you are new to the world of CNC machinery. The Opus team is on hand to help you make the right decision for your organisation.
Whether you know exactly what you want, or you're unsure which CNC machine would be best for you, our experienced, knowledgeable team is here to help. We can provide detailed information about the products we stock, as well as offering tailored recommendations based on your requirements, your preferences and your budget.
If you have any questions, or you'd like to speak to an adviser to find out more about our products or seek advice about which investment makes sense for your business, don't hesitate to get in touch.
Why buy CNC machines from Opus CNC?
At Opus CNC, we specialise in providing cutting-edge CNC machines for clients across several industries. We source and stock high-quality machines that offer an array of benefits and cater to the varied requirements of our customers. As well as providing the best machines, we offer unrivalled customer support. We are here to help every step of the way. From the first enquiry to maintenance and repairs, our skilled, experienced engineers are on hand to answer questions, address concerns and keep your business moving. We are proud to have 5-star reviews and we strive to make sure that every customer would recommend Opus to others.
All our CNC machines are covered by a comprehensive 2-year warranty, which covers parts and labour. We also offer an option to extend the warranty to five years.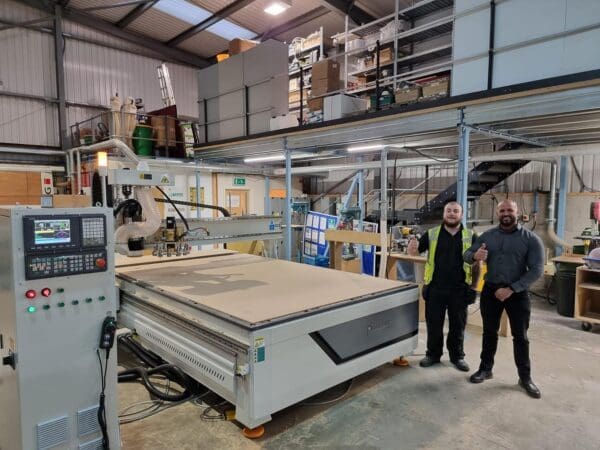 All Opus CNC machines come with VCarve Pro software, a powerful, responsive, intuitive, easy-to-use programme. VCarve Pro software is ideally suited to working with both the Olympus and Pegasus machines. With VCarve Pro, you can:
Create complex, intricate 2D patterns
Create v-carving textures
Import single or 3D files
Import designs using other software
Nesting
Use a full suite of editing and drawing tools
VCarve Pro covers 2D routing processes, including pocketing, auto-inlays, profiling and drilling and 2.5D operations, including prism carving, v-carving, fluting, decorative texturing and moulding.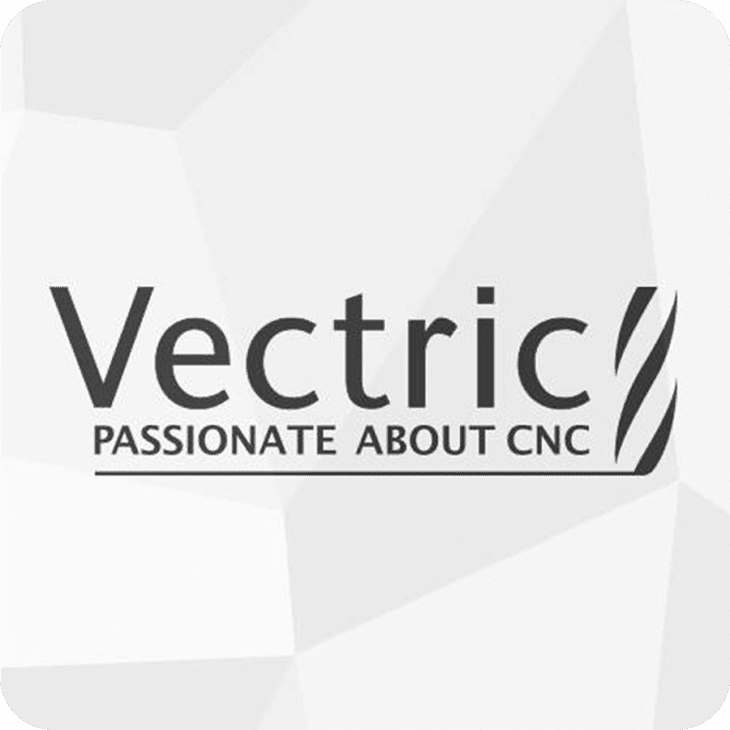 If you have questions about specific models or you need advice about buying a CNC machine or deciding which product is the best fit, contact us today. We have a friendly team available to take calls and respond to emails. We can give you general information about CNC machines and their uses and benefits, provide details about our Olympus range and Pegasus CNC machines and offer advice based on your requirements. We can recommend models based on your needs and your budget and answer questions about maintenance, warranties and prices.
To find out more, simply give us a call, email us or get in touch online.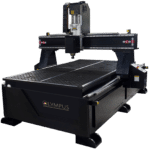 Olympus CNC Router Machine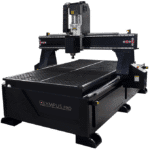 Olympus PRO CNC Machine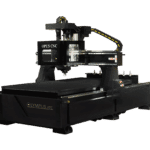 Olympus ATC CNC Machine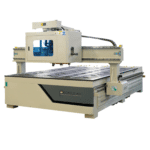 Pegasus ATC CNC Machine