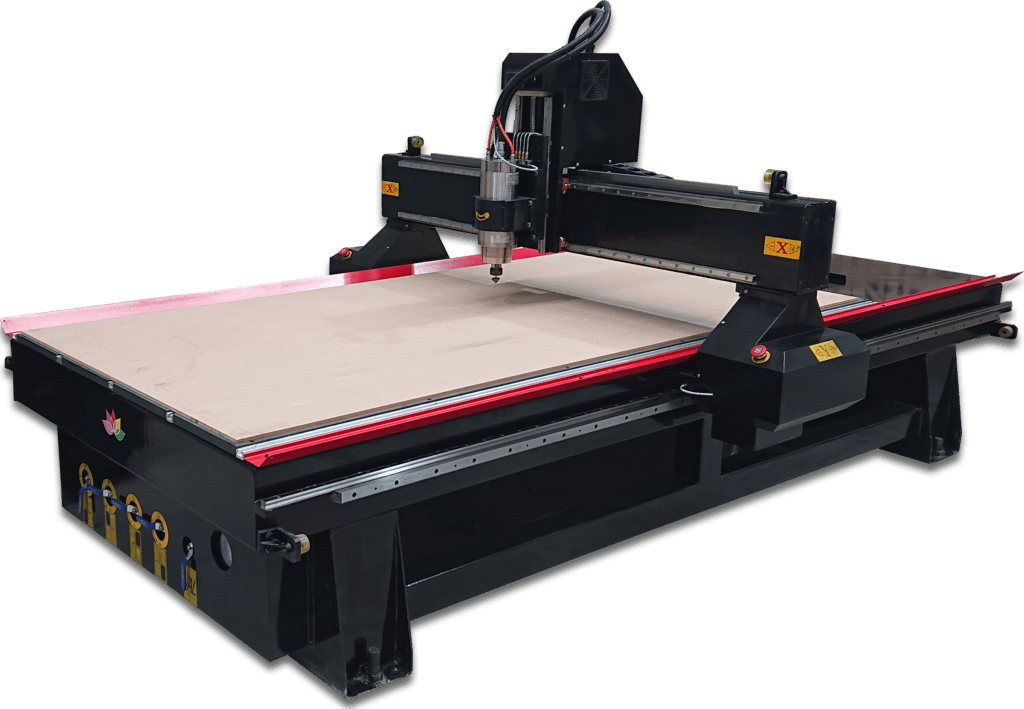 The entry-level Olympus CNC router machine is ideal for those entering the CNC world without any knowledge. It is a well-built piece of equipment with a manual tool change and can run 24 hours a day without complaint. These UK designed woodworking CNC routers are suitable for many industries such as sign-makers, woodworkers, exhibition builders, education and ply-liners.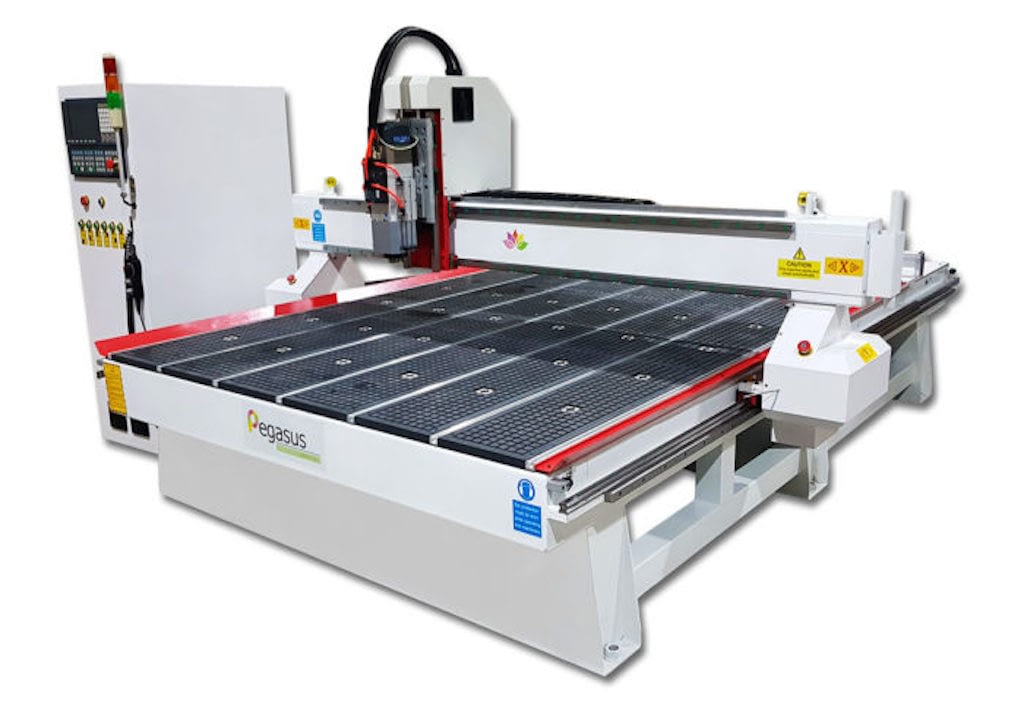 The Pegasus ATC CNC router is the top-end CNC machine with a super-fast 12 piece carousel or linear automatic tool change. These heavy-duty woodworking CNC routers are suitable for those wanting to do more than one process without changing tools.  Kitchen builders, staircase and furniture manufacturers, as well as joiners, are just some industries who are using the Pegasus ATC router.
The Oculus CO2 laser cutting and engraving machines are available in many sizes, the benchtop, the free-standing and the flatbed range.  We also have the larger Oculus metal/non-metal laser cutter which is flexible enough to cut both MDF and acrylic, as well as stainless steel and mild steel.  Additionally, the Oculus fibre laser is suitable for those wanting to cut and engrave metal only.
Encouraging little acorns to grow into oak trees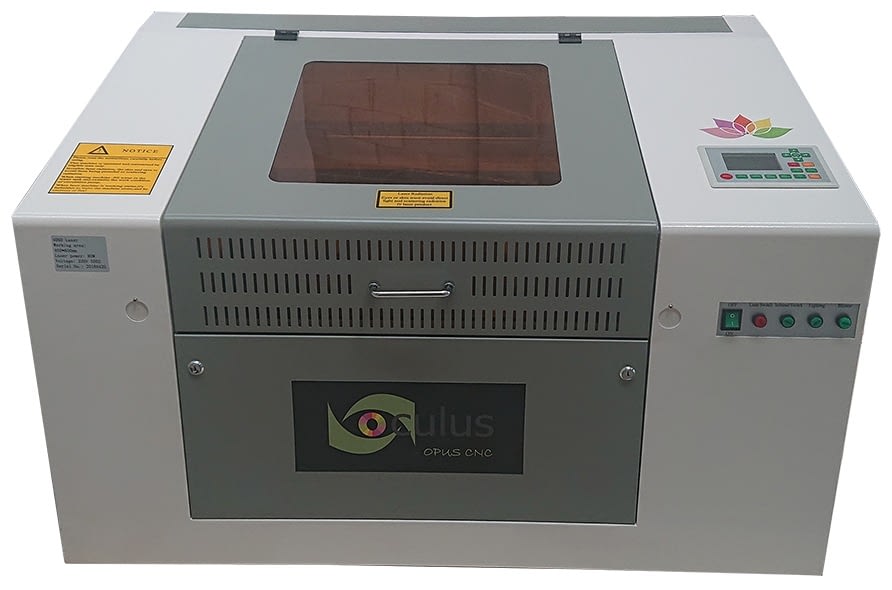 We are proud to supply many laser cutters and CNC routers to schools, colleges and universities throughout the UK.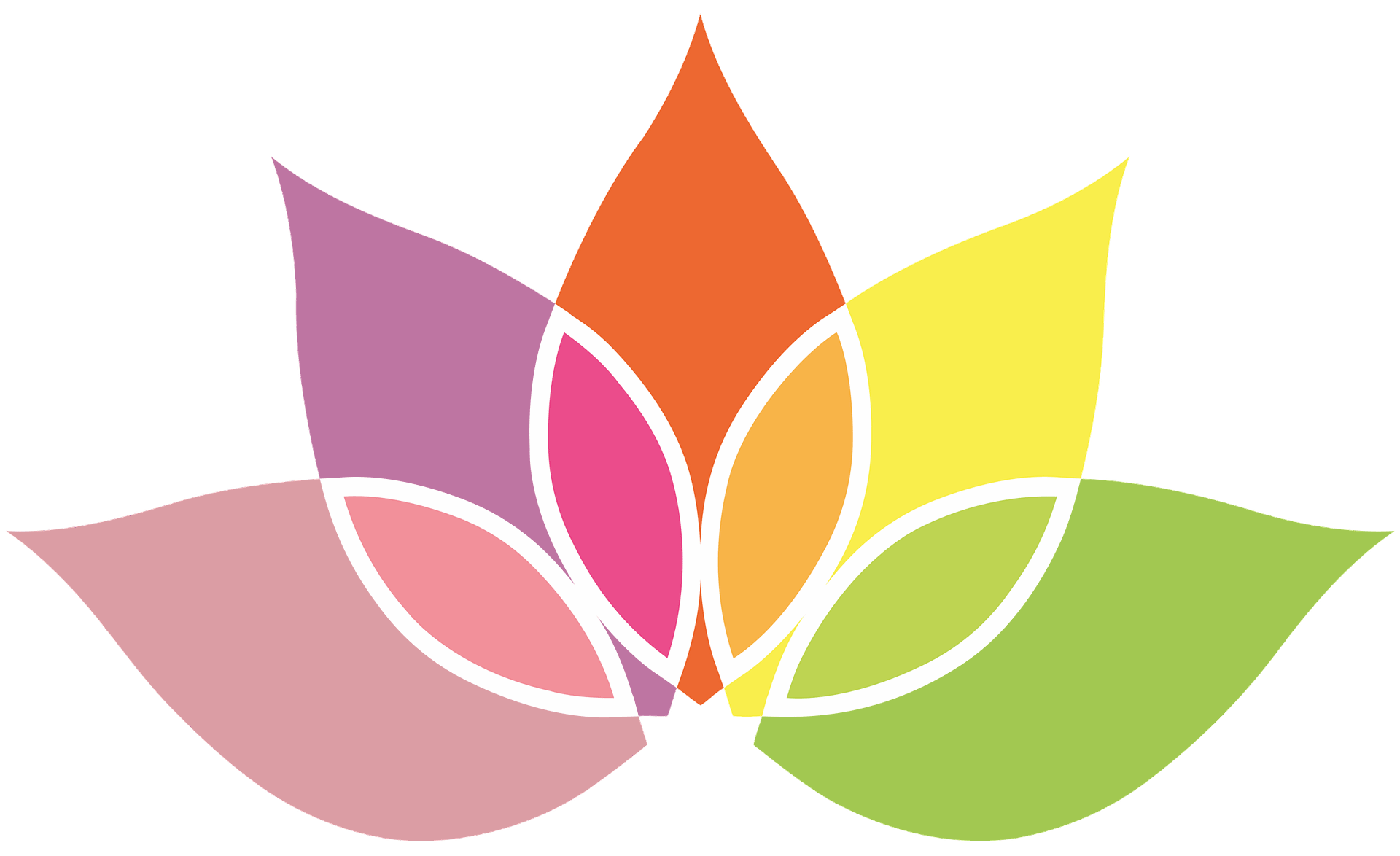 Hirex Ltd

"We purchased a PEGASUS 2030 ATC in December of last year and I can not speak highly enough of the service.  

As for the machine itself it has honestly changed the way that we look at jobs, we have been able to create things that would not have been possible before and it feel like the possibilities are endless.  

The machine is very well built and all aspects seem to work seamlessly. The 3 x 2m vacuum bed is unbelievably strong and makes holding the material down a doddle even when profiling smaller items. We predominantly use the machine to profile large quantities of 18mm MDF and Pegasus 2030 does this with ease. Things that would have taken us 2-3 hours in the past are now taking 10-20 minutes.

The machine feels powerful when it needs and also delicate when the job requires it. 
If you are in any doubt whether to purchase one of Opus's machines I can honestly say DO IT! I can not stress enough how much this has changed production for us and we could have not asked for a better company to purchase from.  "

Precision Timber Products

"Engineers like Daniel are hard to find and definitely an asset to your business, hope to see him again when perhaps Machine 2 is installed hopefully this year."

P&J Engraving

"Well after over 2 years of owning my laser engraver I decided to have a service on my machine I can honestly say it's running like a dream can't thank Barrie and Amanda enough for the choice of machine, all their constant support and not to forget Thomas for all his out of hours calls and his knowledge which has really helped me when I have needed expert advice."

Sawdust & Rainbows

Great machine and fantastic service. They were able to work with us to provide a custom single phase machine that gives us the functions we need yet staying within our power limitations.

 

Solway Showjumps

Recently purchased an Olympus 1530 CNC router from Opus, we are extremely happy with the service and support we have received, the machine has more than doubled our output and works hand in hand with our design software allowing us to make the most of the machine.

The advice, sale, installation and training all went smoothly the team could not have been more helpful and supportive we required extra training on the machine and this was not a problem at all the type of service every small business needs

We highly recommend Opus and will be purchasing machines in the future as our business grows.

Thermovac Plastics

I was recommended to Opus CNC by a very experienced engineer in the industry. We purchased an Olympus 1325 which is fantastic quality, highly productive and great value. The service from Amanda and Barrie was first class, they could not have been easier to work with. The installation was smooth and rapid with little disruption to our ongoing operation. I cannot recommend Opus highly enough.

RRW Shopfitting

We had an Olympus 1325 installed today by Dan from Opus. Great experience from initial contact through to handover. The install was efficient and the training was super. Myself and 3 colleagues now have enough knowledge to use the machine and the software and none of us had any previous experience of operating machinery like this. The machine itself looks amazing in our workshop. We are very glad that we chose Opus over others and we highly recommend them to anyone looking to get into the CNC world

Spots & Screens

I purchased the Olympus 1313 after visiting their premises and seeing the machine in action.

Delivery and installation were quick and smooth. Barrie and Daniel installed the machine and provided full training on the software and maintenance of the machine. Both Barrie and Daniel were knowledgeable and professional.

Additionally, Amanda and Barrie have both been very helpful answering queries I had once I'd used the machine for a few days.

I wouldn't hesitate to recommend Opus.

SoDa Signs

We bought a 6090 laser engraver from Opus a few weeks ago now. The machine is really easy to use, as is the software provided with it. Delivery was exceptionally quick and we had the whole day with Daniel who showed us how to operate the machine. Since we have had the laser engraver installed we have contacted Daniel a few times for advice or help and he has been great at getting back to us. A first-class product and service. I wouldn't hesitate to recommend this company! Very pleased with our purchase. Thank you so much

Print & Cut

We recently bought an Olympus 1530 and an Oculus 1690 Laser Engraving Machine. The service we received was first class. The machines were delivered and installed within the timescale we were given and they have been in full operation since. Would certainly recommend Opus CNC, not only for the machines, but for the high level of service we received.

JRS Custom Designs

"Great service and installation team.
Our laser machine is great and very much being looked after by a team of engineers and admin staff. They are always happy to answer any questions. "