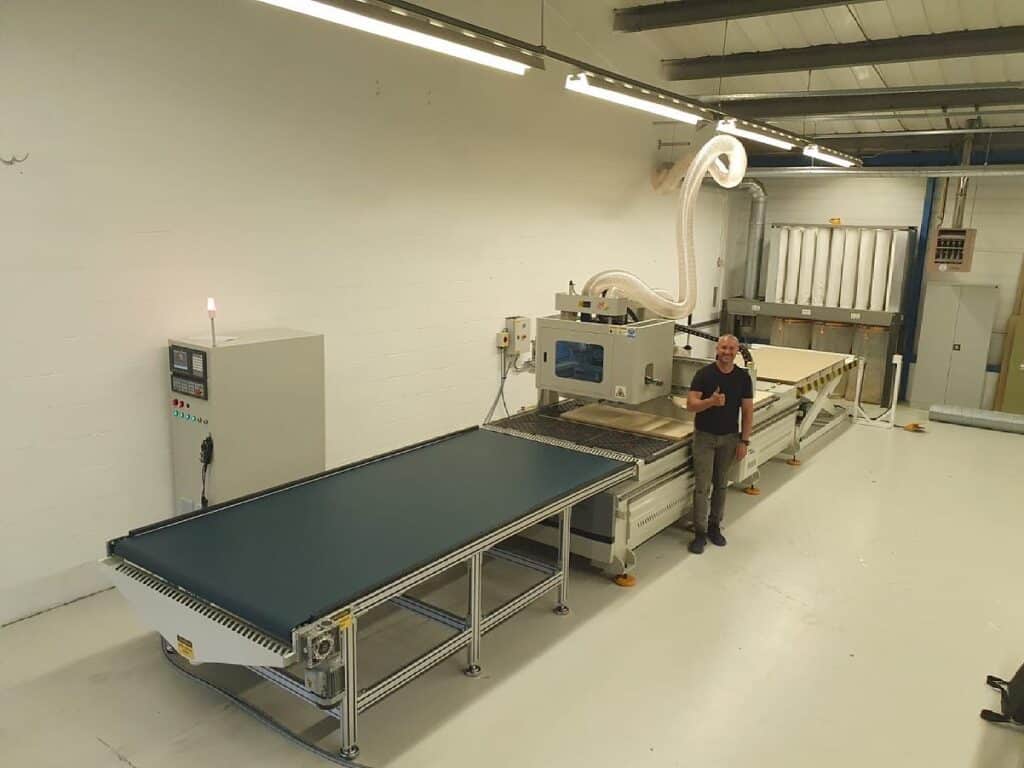 We understand not all customers' needs are the same. Whilst our CNC routers can work optimally for many diverse industries, we often receive requests to supply machinery which works alongside our machines.
For instance, a local customer who specialises in furniture making was looking for a way to move their large sheets of MDF to and from their Pegasus ATC router. As MDF is rather heavy, we needed a solution to help our customer take away the strain of lifting these sheets daily.
The solution comprises two automatic tables on either side of the Pegasus ATC router. Firstly, a stockpile of 10'x5′ MDF sheets is put onto the rear table by either a forklift or pallet truck. Next, the Pegasus ATC automatically collects the material and places it onto the router bed, ready for production.
Once the job finishes, the Pegasus ATC then moves the end product to the end of the table using the automatic offloading table.
Not only does this process allow minimum physical strength, but it allows our customer the time saving to focus on their other work.